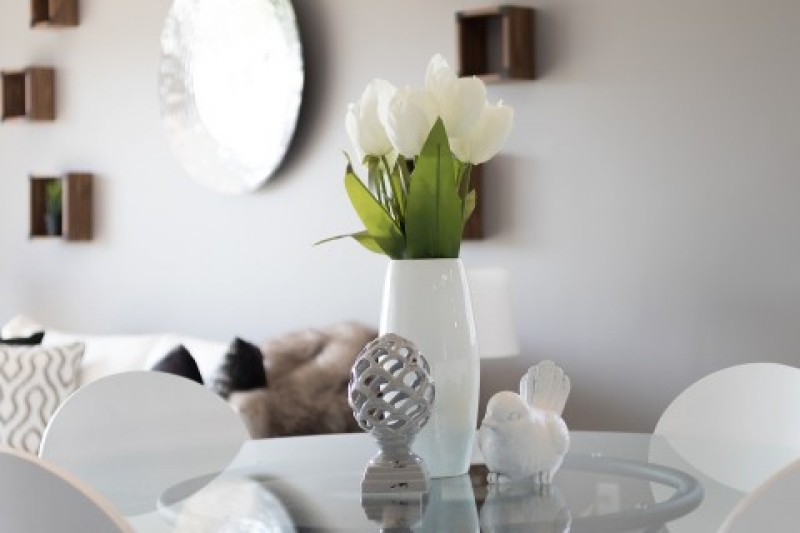 Home staging is so so important when you are selling a property. The old saying first impressions count really do when it comes to selling your home. When you sell your home you are not just selling the bricks and mortar but you're also selling a dream and a vision, and to do this we must show off your homes best qualities to maximise it's selling potential and appeal to the widest possible audience.
My favourite and at no extra cost: Clear that clutter
We want to create a blank canvas for your buyer. Let their imagination run away with them on how they are going to live in that house. Buyers love a sense of space and clearing clutter can give them just that. What kind of things might you want to do?
Move the families shoes and children's school bags from the front door or the porch. Remember it's that saying again first impressions count. You don't want the buyer falling into the property.
That pile of letters lying on the table that you've never opened. Well it's time to open them and file accordingly or place suitably in the nearest bin.
Children's toys need to be stored away prior to a viewing. Remember not all of your potential buyers will have children.
Clear down worktops in the kitchen and let the buyers see just how much kitchen worktops they have.
Remove and put into storage any oversized or bulky furniture. Buyers love to see floor space and hate squeezing past furniture.
Ensure you cupboards are tidy and clear of as much clutter as possible. Buyers will open fixed wardrobes and kitchen cupboards.
Make the bed.
Remember clutter gets everywhere including the garden and the shed. Sweep away those leaves. Throw away those old tins of paint.
Remove wheelie bins from the front of the house prior to photographs and viewings.
If parking space is at a premium then leave a clear space for the buyer to park their car.
Get cleaning as buyers love gleaming
Who doesn't love walking into a lovely clean home. Remember you are selling a dream. A home that is clean is a house thats been cared for so get out those marigolds and get cleaning.
Clean the windows and dust the blinds if you have them.
Clean the light shades.
Scrub the bathroom and get those taps sparkling and shower glass gleaming.
Get that vacuum out and hoover under beds, sofas and dining room tables.
Clean the oven and hob.
Empty the bin under the kitchen sink.
Leave the windows open prior to a viewing and let some of the outside in.
Fix up
Those little jobs that you'll one day get around to. Well today's the day to get around to it. Don't let a simple DIY fix make a buyer think that your house is about to collapse.
Fix that dripping tap.
Fill in that crack in the ceiling.
Screw down that loose floor board.
Remove and replace mouldy silicon around the bath and shower.
Make sure that simple things like the lights work.
Remove old peeling paint and wallpaper and get decorating. Paint in neutral light colours to give buyers that blank canvas.
Re paint the front door.
Fix that leaking gutter.
Dress to impress (accessorise)
Now that your home is clean, tidy and free from clutter you need to dress to add that extra curb appeal.
Purchase some neutral bedding, matching scatter cushions and throws.
Buy some flowers and place them in a vase in the kitchen or dining table.
Fluff up the towels and place them neatly folded on the edge of the bed.
Dress the sofa with plain cushions and throws.
Add mirrors to give the impression of space and to reflect light around the room.
Add some additional lighting in those dark corners.
Change dark fabrics for lighter more neutral ones.
Simple things really can make a difference. I offer home staging advice prior to taking any photographs for marketing or viewings. If you want any advice on home staging or advice on selling your home then please do not hesitate to contact us.