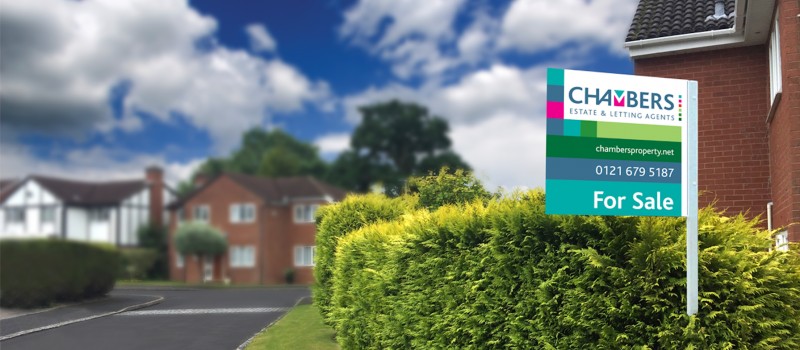 Why use us to sell your home?
Here at Chambers Estate and Letting Agents we are committed to helping you through the entire process of selling your property. We are different from some of our competitors in that we are able to offer our clients a true personal service. We are a local estate agent and give that local knowledge and experience that only local people can. We are not under pressure to meet targets meaning that with us you are not just a number, or another sale, we can offer time and flexibility. Communication is key to any successful purchase and sale and this is a key element of our promise to you. Our business is built on reputation and recommendation.
How do we sell your home?
We have compiled a general guide to selling your property and the service you can expect from us. Each sale will be unique and may differ slightly from the process outlined below.
Register your details with us:
Once we have received your details we will register these on our database. We will call you to introduce ourselves and gather some general information about the property you are selling. We will try and answer any queries that you have there and then but will arrange an appointment to visit your home in the near future. Our visit is FREE and there are no obligations on you.
Before we visit:
Before we visit your home we will start to research the local area using a number of systems available to us. We will compare prices of similar properties in the area and research local amenities which may add to the desirability of your property. Property prices and markets are always changing and before we visit you we will have the most up to date information.
Our first visit:
We will visit your home at a time and date convenient for you and ask you to show us around. We may take measurements and discuss a marketing and pricing strategy. We do not hard sell, and at that point if you need time to think it over we will leave and await further contact from you. If however you are happy with the tailored service we offer we will discuss some home staging ideas, before photographing your home ready for marketing. You will require an EPC certificate which is the energy rating for your property. We will require photographic identification of the legal owners of the property for sale.
Marketing your property:
Now that you have chosen Chambers Estate and Letting Agents in Water Orton to sell your property, we are ready to start marketing your home. We use Rightmove and Zoopla, two of the biggest platforms to advertise your home to the market. We will advertise your home on our purpose and professionally built website. We will also use social media platforms to advertise your property. We want your home to be viewed by as many people as possible. As an Estate Agent we have a data base of potential buyers looking to purchase homes in our area. We ensure that these potential buyers are aware of your property for sale.
Who will conduct your viewings?
Some home owners feel uncomfortable being present when a potential buyer wants to view their home, but you shouldn't worry. As your local Estate Agent we do accompanied viewings with any potential buyers wanting to look around your home. However if you prefer to do your own viewings or be present at a viewing this is something we can also accommodate.
Contact:
In our experience this is the one thing that most people see as important. We will regularly keep you up to date with the marketing of your home. We will proactively seek feedback from any potential buyers and feed this back to you. We will aim to contact you at least once a week to update you with the sale of your property so that you are kept fully up to date with the progress. We will inform you of any offers that are made on your home. We will reassure you and continue to offer advice and guidance.
Offer Acceptance:
Once you have accepted an offer on your home we will help progress the sale to completion. We will liaise between all parties in the buying and selling chain including other Estate Agents and Solicitors. Once the sale progresses to the point of completion we will arrange the handover of keys to the buyer.
Contact us now for a free no obligation valuation.